About AstroSystems
celebrating our 25th anniversary
---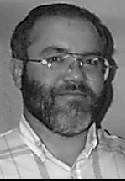 Randy
Our business grew out of Randy's hobby. As a youngster, he built his first telescope at age 12. As the years passed, he could see various needs in the hobby that could be addressed with a little sweat and ingenuity. With a list of over 25 possible new products in 1986, we named and formed AstroSystems while on a 4 month stay in the backwoods of Washington state. After locating in Colorado in early 1987, our first two products were the laminated Sky Atlas 2000.0 star charts and the first commercial focuser based on the friction drive Crayford design. We attended our first star party, the Texas Star Party, to display and sell them. For the next several years we were adding 4-6 new products a year, some of our design, others marketed by us but made and developed by amateur astronomers.
In 1992 we realized the need to focus on a long term direction, and with the immense popularity of the truss tube telescope, our dream of promoting telescope building was realized with our first component kit. These were kits that left the amateur telescope maker (ATM) to do all the wood work, which was fine, if you knew anything about woodworking. Randy's easy to follow Guide to Building Truss Tube Telescopes made it as easy as possible, but the kits still left out a large portion of the astronomical market. The summer of 1996 brought another change to our marketing with the introduction of a truss telescope kit complete with all wood components precision cut by CNC technology, ready to assemble and finish. With this product we hope to promote the hobby of telescope building beyond the likes any have seen and provide a first class telescope that will fulfill all expectations.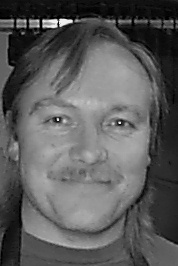 Alan
The TeleKit can be the launching platform for future innovations in amateur telescope making. We believe that building a TeleKit will not only give you a great scope, but be a fun, enjoyable, and educational experience. In 2009 we will be celebrating our twenty second year and with many future products in the works we will promise to always provide you with the highest quality astronomical products, and the best customer service possible.
Alan Poppenhagen joined the Astrosystems team in 1990 and has been instrumental in the development, design, and production of Astrosystems products. He is very knowledgeable about the practical side of Amateur astronomy and routinely assists customers with difficult questions about our products and observing. Alan is also handles all the manufacture of our spider and secondary holder line.
Alan passed away on September 5th as a result of injuries suffered in a motorcycle accident on September 3rd. His expertise, wit and friendship will be missed.
---